Know some of our successful cases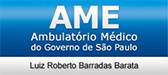 AME Barradas speeds up the preparation of reports and publishes results and images on the Internet with Touch Health integrated solutions.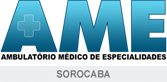 AME Sorocaba uses Touch Health solutions to ensure the quality of the reports and the speedy delivery to their patients.

Biofast ensures robustness and safety in exam processes with Motion LIS.

With the Web Inventory Portal, CEADIS customers can access on the Internet all the information regarding their supplies in a friendly and practical way.

Portal for reports and images is aligned with the strategy of Center X.

Clínica Villas Boas makes access to reports and images easier with the Web Portal.

With WhiteBox, CROSS attendants concentrate the information in one place and reports are automatically generated.

CURA increases productivity and quality of reports issued through Clirea ART.

Implemented at DASA for over seven years, Motion LIS processes over 6 million clinical tests per month.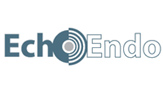 EchoEndo offers more comfort and agility to their patients by providing reports and images on the Internet.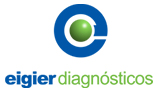 Clirea ART and Portal for reports and images complement the services offered by Eigier for diagnostic imaging companies.

Genoa uses Motion LIS for managing their operational process.

With the Inovapar and Touch Health BI solution, HC has a detailed view of their operation in an easy and safe way.

Diagnostic Unit of Hospital Paulistano adopts the Touch Health Portal for reports and images.

In order to offer a Portal for exams to their patients and requesting physicians, Hospital Samaritano opts for VeDocs ELO.

IAMSPE has new Portal for reports and images integrated with Agfa HealthCare systems.

Clirea ART and Portal VeDocs ELO contribute to the speed and reliability of medical services provided by Medfusion.

Portal Telemedicina provides quick and safe diagnosis with the aid of Clirea ART and TATCo.

Rio Imagem relies on Inovapar and Health Touch solutions for inventory control of materials, monitoring of pending issues, management reporting and publishing of reports and images on the Internet.

SalomãoZoppi adopts our complete solution for laboratory and diagnostic management.

SECONCI-SP chooses Inovapar and Touch Health integrated solutions to ensure quality reports on time.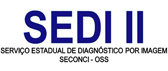 SEDI II optimizes the process of issuing reports with the use of TATCo.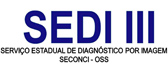 Reports and images from SEDI III are accessed via Internet through Portal VeDocs ELO.

In order to speed up the control and replenishment of stock, UDTP uses some modules of the LoIS platform.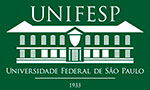 With Portal VeDocs ELO, doctors of Hospital São Paulo no longer need to return to the unit to access and view images of the exams.

Unimed Sorocaba facilitates the issuing of reports and images through the Internet with Portal VeDocs ELO.