---

Laboratory Information System
---
Motion LIS is a complete, highly configurable, robust and safe laboratory information system (LIS), versatile for use in various mission-critical operations, outpatient and hospital routines. Use it to manage the whole exam production process, from patient registration to report release.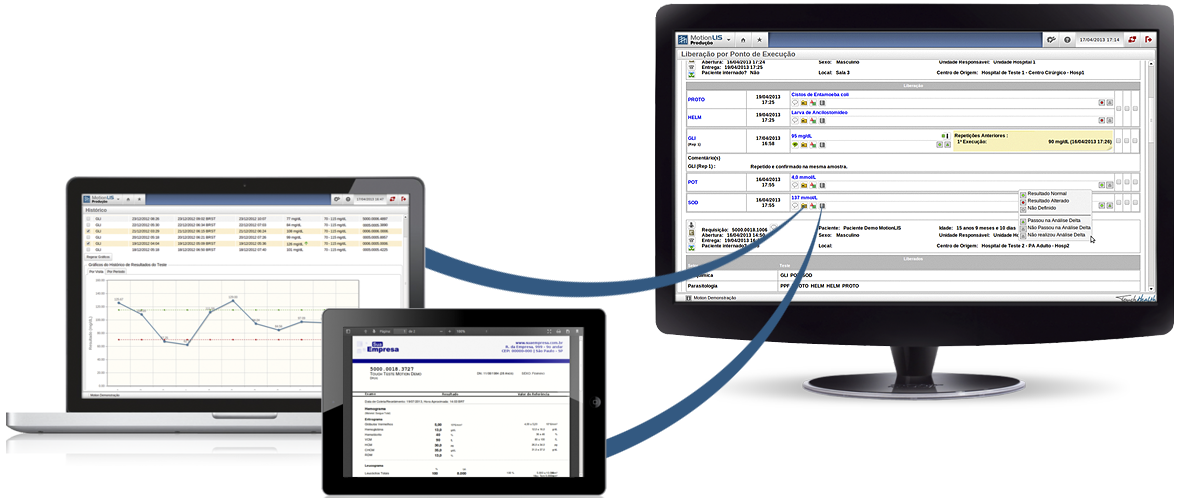 Visualization of result history and report preview.
---
Combined with the strategic objectives of your business
Motion LIS provides maximum operational efficiency, with total safety of processes,
without compromising personalization of care.
Efficient and intuitive registration
of requests and patients
Full traceability of samples
Integration with the major
analytical equipment
Safety in inputting, interfacing,
analysis and releasing of results
Flexible parameterization of trade
agreements and integrated billing
Configurable workflow control
rules for each field
Full registration of people,
procedures and automation
process rules
Powerful tools for analysis,
management reports and
Business Intelligence
---
Easy access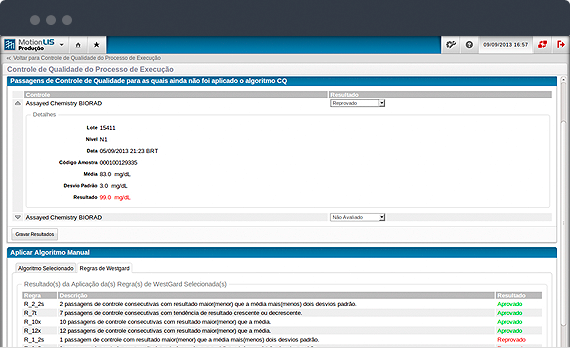 Web-based – provides cost reduction and flexibility
Accessible from mobile devices: iPad, iPhone, Android
Multi-location support
Compatible with all major databases.
---
High performance and availability
Written in Java, Motion LIS can run in an open-source (Linux, PostgreSQL) or proprietary (Oracle) infrastructure. It can operate in a clustered environment, enabling scalability and high availability.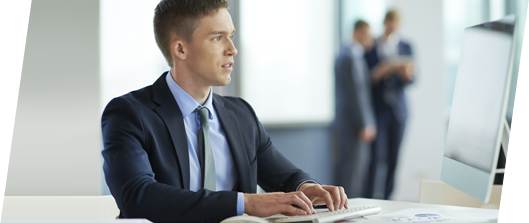 ---
Configurable and versatile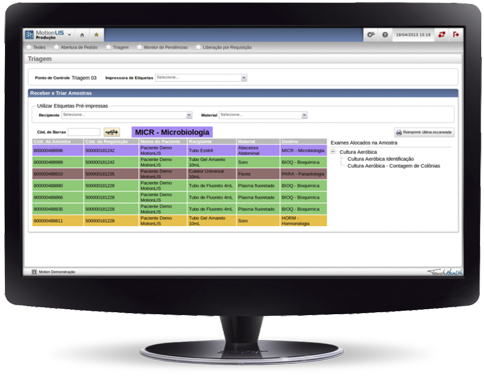 Highly configurable and intuitive screening.
Motion LIS is used in anything ranging from large companies with multiple brands in various locations to smaller laboratories. It also integrates with hospital systems, cilent labs and reference labs and clinical research clients, for receiving requests and sending results.
The steps of the production process – repeat, reflex testing, recall, results calculation analysis – can be automated by rules programmed by the users themselves.
Motion LIS also implements standard communication protocols (ASTM and HL7) and enables the use of proprietary standards. You can also use regionalized configuration for names, report information, processes and document templates.
---
Safety
Allows configuration of permission
levels per user or user group
Works on a high performance
and reliability platform
Records and versions all
configuration changes
Information audit and
safety – nothing is deleted
or overwritten
Compliant with international safety
standards of medical information
(including FDA's standard 21 CFR Part 11)
Reduces operational errors
with features of double entry,
abnormal result lock, rules for
automatic result analysis
(including delta analysis)
---
Attested in audits
System attested in
various laboratory
certification audits.
---
Module for Anatomic Pathology
The Motion LIS Anatomic Pathology module combines the ease of configurable
masks and structured reports with full control of the processing of the material.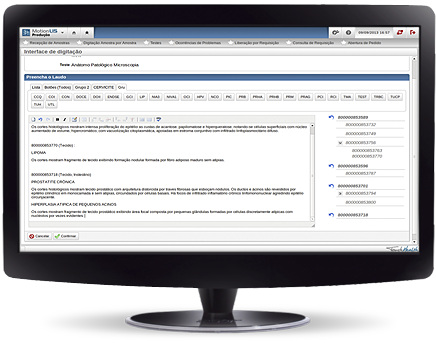 Text templates with gaps. Grouped by topography or pathology.
Control of exams with multiple fragments, ensuring
patient's uniqueness.

Allows definition of responsibilities and lists of individual pending issues
Locking of cases to be reviewed, according to configurable rules

Macroscopic and microscopic imaging upload on the medical report

Efficient control of filing of slides and blocks

Efficient control of material processing (from macroscopic to microscopic)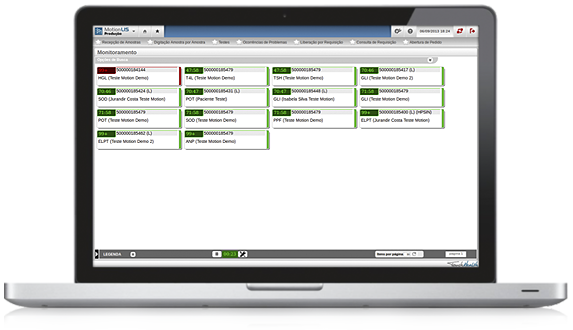 Pending issues monitor configurable per performer with flags for urgent and delayed cases
Serial fractionation of samples with full traceability.

---
Case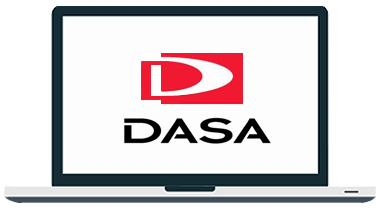 System used and approved by DASA, for over seven years, for the automation of
its technical centers. Integrated with more than 400 pieces of equipment, it processes more
than 6 million tests per month.
---
Authorized representative
Are you interested in our solution?
Contact our authorized retailer.


+55
11 3845-6061

contato@inovapar.com.br