---

Logistics Information System
---
LoIS (Logistics Information System) is a modular platform for
easy and efficient management of inventory of logistics centers, hospitals,
high-cost pharmacies, businesses with distributed operations and companies
that want to manage their own stock.
It was designed to facilitate integration between warehouse,
customers and suppliers.
Provide customers with visibility about the
information on schedules and deliveries of materials
at the distribution center, highlighting the quality
of the supplier and delivery.
Control your receiving schedule expeditiously
and manage the receiving process.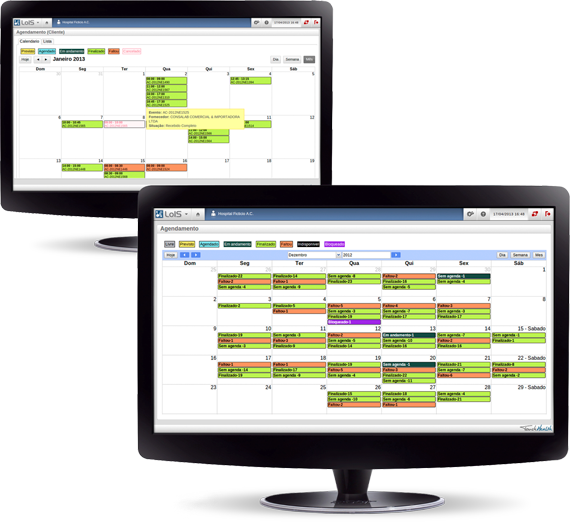 ---
Easy access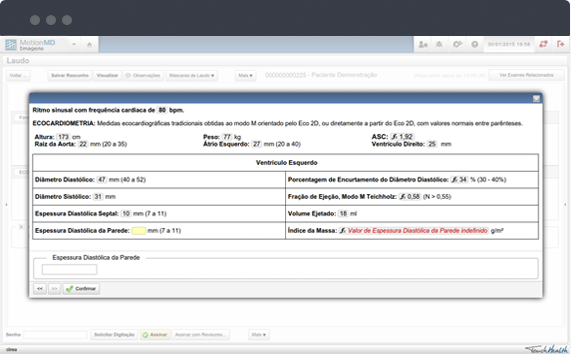 Web-based – provides cost reduction and flexibility
Accessible from mobile devices: iPad, iPhone, Android
Multi-location support
Compatible with all major databases.
---
Modules
Its modular architecture allows LoIS to adapt to different types and sizes of business,
and it may even be integrated into an existing inventory management infrastructure.
---
Broker
Integration control module.
---
Portal
Module for interacting with customers and suppliers. The Portal has all the information about inventory status,
transactions, alerts and scheduling so it can be easily accessed by users.
It can be used together with the LoIS Stock module or be integrated with an existing WMS.
Consult inventory status online
Transactions, input and output graphs
Expiration alerts, consumption and stock end forecasts
Health indicators of the stock, parameterized by the minimum and maximum stock
Support for pricing based on average price information
Digital or scanned document library, individual per customer
Submission of Purchase/Commitment Orders to be received by the logistics center in the client's name
Submission of the material delivery or replacement requests
Registrations – customers, products, cost centers, suppliers and users
---
Scheduling
Module for controlling scheduled deliveries.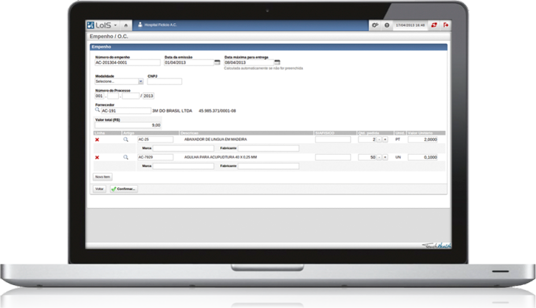 Control of purchase and commitment order.
Online schedule for receipts, grouped by supplier

Reception record flow with return control

Supply quality appointment

Online visualization of information about the stages of delivery and schedule, individual per client

Additional controls to the WMS in reception processes, enabling scanned NFs, for example
---
Kanban
Module for material control, order and replacement. Process based on the Kanban methodology, using labels and mobile
barcode readers to generate supply orders for your stocks in a fully automated way.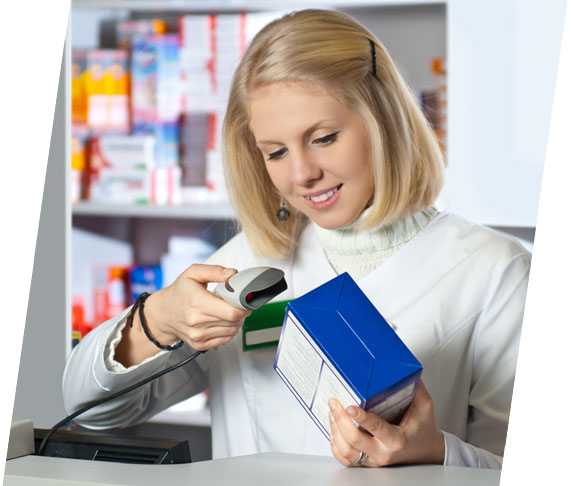 Registrations: cabinets, agreements, reading routes and supply
Process Performance Control
Reading Process with the collector: generates requests automatically based on the reading of barcodes
Supply Process: controls the supply of cabinets
Management Reports of the Agreements
Records of Non Compliances
---
Quotas
Module for controlling material distribution when the purchasing
process is centralized and distribution is controlled.
Automatic quota distribution by period, based on a standard share value
Manual quota distribution, allowing more customized control
---
Stock
Ideal module for businesses that do not have a complete WMS solution, but want an excellent solution for tracking their stock.
Registration of items, units of measurement, customers, suppliers, brands, distributors, stores, warehouses, containers and addresses

Multiple integrated inventory management

Control of item transactions between stocks

Internal stock control: storage, receipt, sorting and shipping, tracking, picking and automatic supply, batch and expiration control

Control based on barcodes and mobile devices connected via web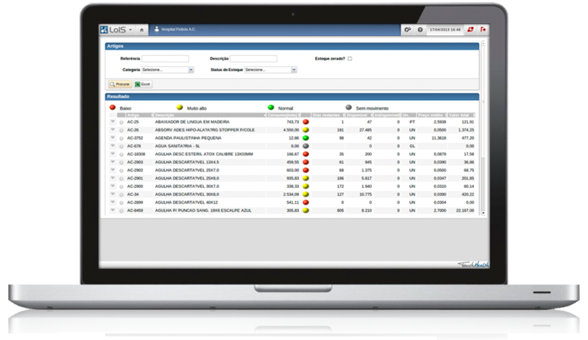 Presentation of stock status.
---
Kitting
Module for greater control and visibility throughout
the process of assembly and delivery of supply containers or kits.
Configuration of rules and flow of scheduled and single assemblies
Delivery preparation and control
Can be interfaced with another systems (prescription, for example)
Operations on portable devices or collector
Delivery / Administration records
---
Case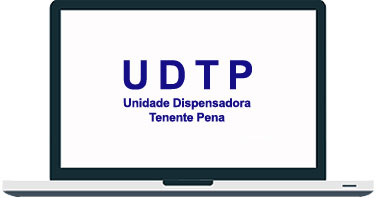 In order to speed up the control and replenishment of their stock,
UDTP uses some modules of the LoIS platform.
---
Authorized representative
Are you interested in our solution?
Contact our authorized retailer.


+55
11 3845-6061

contato@inovapar.com.br